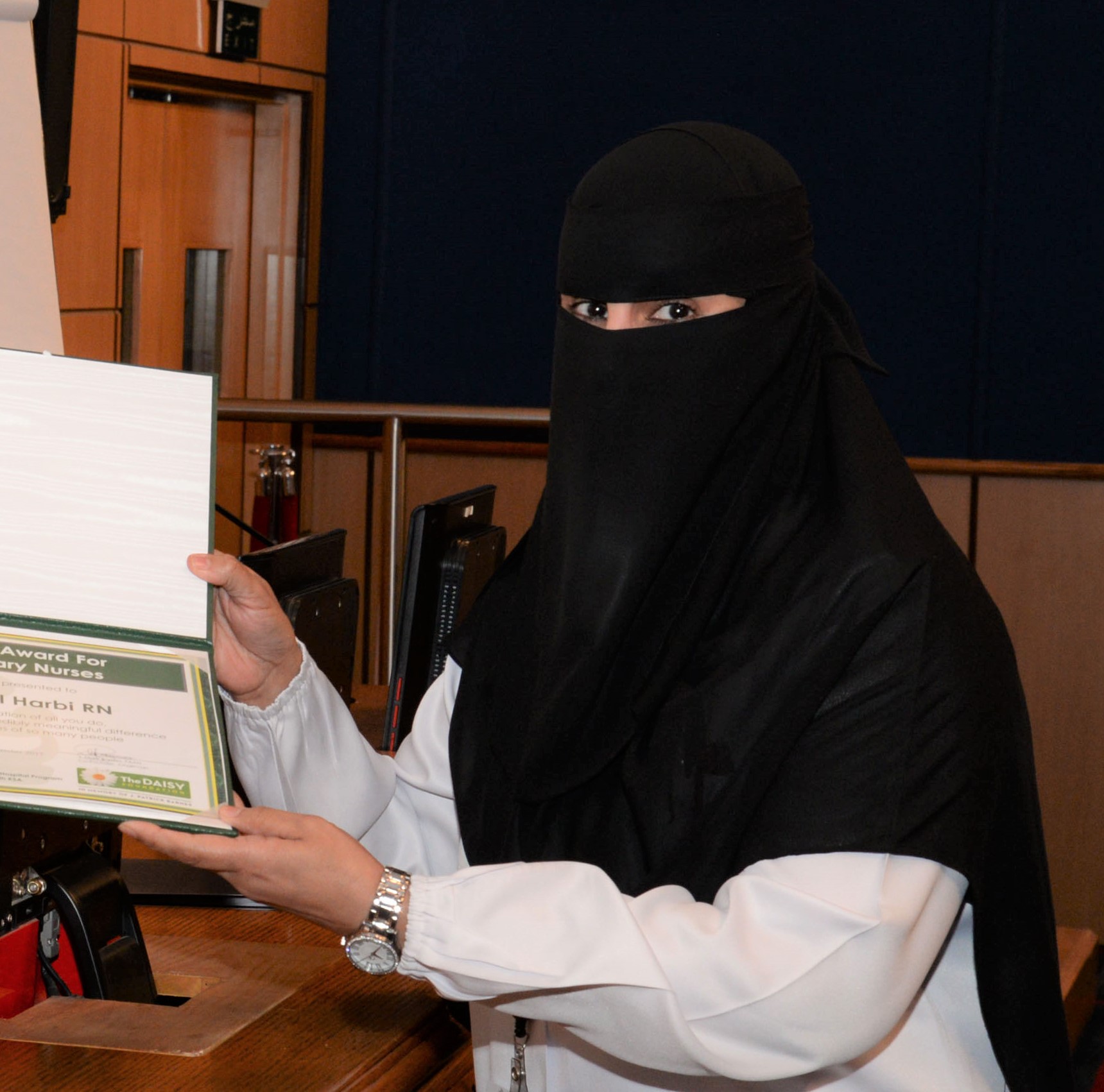 November 2018
Mariam
Al Harbi
,
BSN, RN
Family and Community Medicine
Security Forces Hospital
Riyadh
Kingdom of Saudi Arabia
Family and Community Medicine may not be the most thought of areas of a hospital. When people think of hospitals they see the ERs, the ORs, and whole high acuity aspect. But it is within the settings such as FCM that nurses can make a profound impact on a patient's life. Mariam is that nurse. Our patient was attending the clinic for a period time and would always ask for Mariam and on one visit I went to attend to him. He declined my help and said he want Mariam. I proceeded to inform him that Mariam was Charge Nurse that day with different assignments and that I was there to help him too but again he declined. He said he would wait for Mariam. He continued by giving a compilation of compliments about Mariam. I want my fellow citizen to look after me and she can understand and tolerate my problem. And I am comfortable with her. I saw hope in his eyes that Mariam can help him to heal that wound. I observed how she dealt with him from her heart with compassion and empathy. She gives time to do the wound dressing with kindness and patience. It was a surprise that after 2 months of wound dressings by Mariam the wound was totally healed. In my experience, this type of wound would take much longer to heal. She had that special blessing to make such a difference so much I even congratulated both of them. What I saw was amazing. I was happy seeing the patient able to walk well and was discharged. He was grateful to Mariam with a happy face and a smile. One thing I've noticed is she always checks all the assigned staff on what they do because she makes sure that all patients receive the appropriate treatment and all their needs attended to promptly.
Mariam is a true DAISY Nurse. I'm telling you she has the heart to serve all patients in different walks of life. She helps those in need and improves the lives of others. She cares; she is compassionate, kind and responsible. What she did touches my heart and I want to inspire other nurses to do the same.