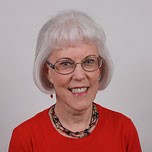 April 2018
Ruth Ann
Bradshaw
,
R.N.
Surgical Admissions Unit
FirstHealth Moore Regional Hospital
Pinehurst
,
NC
United States
I want to let Ruth Ann Bradshaw know how appreciative I am of her because her actions and words helped me through one of the lowest days of my life. Three weeks ago, today, I was 11 weeks pregnant and went in for a routine OB appointment. Instead of hearing that familiar strong and steady heartbeat, there was silence. My world had stopped but somehow, I went through the motions and found myself in an outpatient surgery's pre-op bed just several hours later, awaiting a D&C.
When Ruth Ann walked into my room to introduce herself to my husband and me as my pre-op nurse, she already had tears in her eyes. Throughout my short stay in pre-op, she brought me several books from L&D, most importantly one children's book that would help explain our loss to my other children. She brought a box filled with infant gowns to donate to mothers who have suffered miscarriages and stillborn births, offering a small knitted envelope to place the remains in. Her words were just what I needed to hear.
I have worked as a nurse at FirstHealth for several years now and I pray that I can make those who I care for feel a fraction of the way I did when Ruth Ann cared for me. The day was a blur but weeks later as the fog of grief has lifted I still remember her actions. She felt my hurt, my loss, her empathy, and compassion helped me through the most difficult day. Every nurse and provider I met that day was incredible, but I want Ruth Ann to know she truly makes a difference.