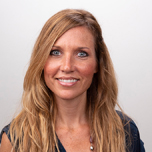 October 2019
Christi
Embler
,
RN
Bariatrics
FirstHealth of the Carolinas
Pinehurst
,
NC
United States
Christi has been with the bariatric program with FirstHealth for the past five years and excels, no matter what task or problem she may encounter. Christi has a unique role in that she is responsible for the nursing education and care for patients pre-operatively, post-operatively and beyond; logging lots of miles between the clinic and hospital, never complaining! I feel incredibly fortunate to work with such an experienced nurse who exemplifies such caring, compassion, and true brilliance in her field! She can navigate from patient care and clinical duties to day-to-day operational tasks to everything in-between and always functions like a well-oiled machine.
If a patient happens to need IV fluids, she will stay late. If a patient is admitted on the weekend, Christi will check in on them. If a patient dislikes their protein powder diet after having had surgery, Christi will run to the grocery store to buy samples for them to try. If a patient's family member hasn't eaten, she will personally walk them to the cafeteria and buy them lunch. She can empathize with patients who are struggling, reassure patients who are fearful and provide instruction to patients who are confused. No matter the day or time, Christi puts patient need first, even if her kids are in the bathtub or she may be at a family function, she will touch base with her patients; not because she has to but because she truly cares about each and every one of them.
She is always kind, loving, and reassuring; our patients so look forward to her calls, that they express genuine disappointment when the calls become less frequent. Christi's level of professionalism and caring spirit make the weight loss surgery journey a less frightening experience for our patients. She is warm and wonderful but can be funny, stern or empowering, explaining every detail and again, always putting the patient's needs first. She is able to ensure that the smallest of details are addressed, and every single need of our patients is not only met but seamless.
Christi takes each patient under her wing, rallies around them with positivity and works her magic, reassuring them as a nurse, mentor, and friend. This is the true spirit of nursing and we are fortunate to witness her work in action. She exemplifies FirstHealth's mission and vision and demonstrates the highest level of nursing excellence.